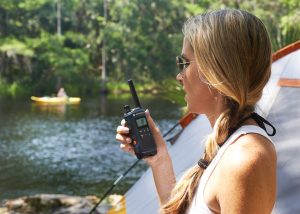 Instantly connect with camp staff with two way radios for day camps!
Parents trust that your camp will keep their children safe, so you need to do everything possible to protect them. You can easily increase your camp's safety by staying connected when it matters most. Using our two way radios, you can communicate instantly with counsellors, nurses, the office, night watch, and more! Our radios are designed for heavy usage and can withstand harsh weather conditions. Below is a list of the best two way radios for day camps that we have put together for you!

This walkie-talkie is perfect for counsellors, nurse staff, drivers and the office, because they all need to be in constant contact to ensure safety. Even more, they can be used by drivers, maintenance, janitorial staff, and the kitchen to ensure operations are running smoothly. This radio is not waterproof, so make sure this one stays on land!

Like the previous radio, the VX451 is suitable for all your staff. However, this radio is water proof so it is perfect for water activities! Whether your staff are taking campers on a canoe ride or having a water ballon fight on land, this radio will keep them connected.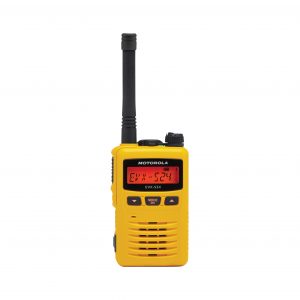 The EVX-S24 is also suitable for your staff! Similarly to the VX 451, this walkie talkie is water proof for up to 30 minutes in 1 metre of water! Available in bright yellow or classic black, this radio is also very compact and light weight, and will keep your staff connected throughout your entire camp.